Each year worldwide, the amount of users on any given social media platform grows an average of 17%. We are currently seeing over 2.01 Billion active users on Facebook which basically tells us that this social platform is too big to ignore.
Of these 2 Billion users, the most common age demographic is the years between 25-34. Now for most businesses this is the prime target for potential clients or customers and as a business owner it is crucial to utilise Facebook for more than just a way to get in touch with your best friend from high school 10 years ago.
An excessive amount of business owners are neglecting the potential growth which social networking can accommodate, however at the end of the day it is these platforms of which we see nearly every age demographic obtaining access to. With the Like and Share Buttons viewed almost 10 Million times daily across websites, it is becoming obvious that in order to direct your online traffic in the most effective way, you need to utilise these platforms in the most efficient manner. Whether it be a method to plug your website or to allow targeted users to get in touch with the business.
Social Media Platforms.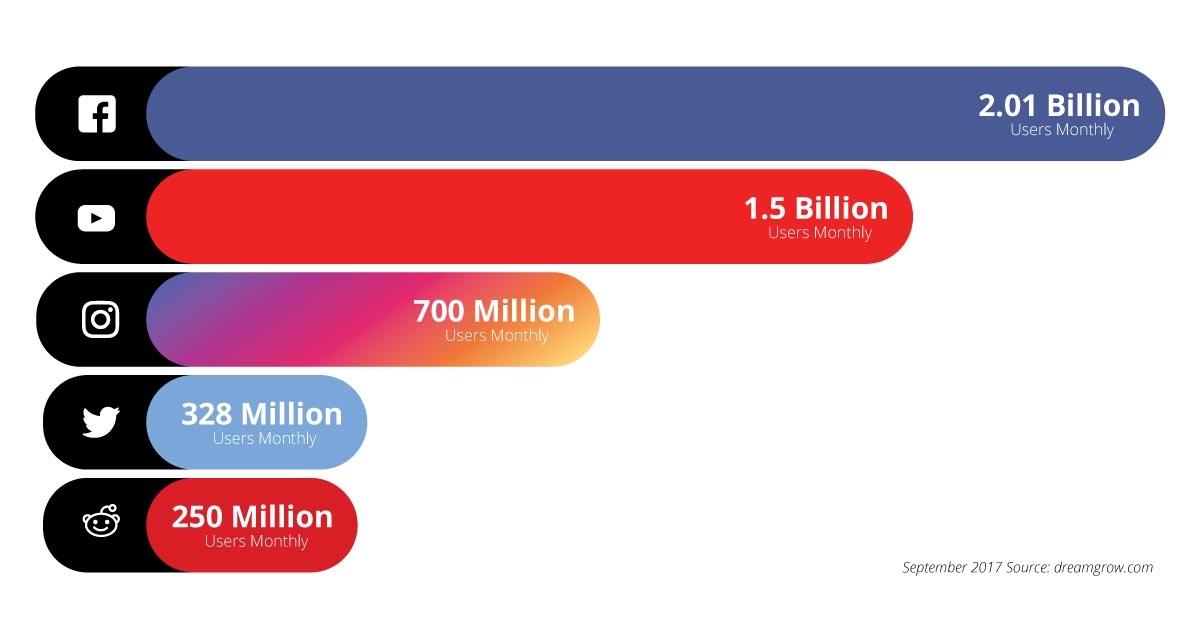 When people think Social Media, they think of Facebook. Without a doubt, Facebook is the largest social network to ever exist however we must not forget about the other platforms that can be our friends as well.
Top 5 Social Networking Platforms in 2017 (September 2017)
Facebook 2.01 Billion Users Monthly
Youtube 1.5 Billion Users Monthly
Instagram 700 Million Users Monthly
Twitter 328 Million Users Monthly
Reddit 250 Million Users Monthly
From a business owner's standpoint, it is important to utilise at least two of these three platforms in order to grow our client base.
Facebook
Instagram
Twitter.
These are the best platforms of which we are able to target potential clients, and direct them to our businesses' website or contact information. In this circumstance we will steer away from Youtube and Redditt as they aren't really the most common platform of which potential clients use to directly contact businesses.
Study the facts!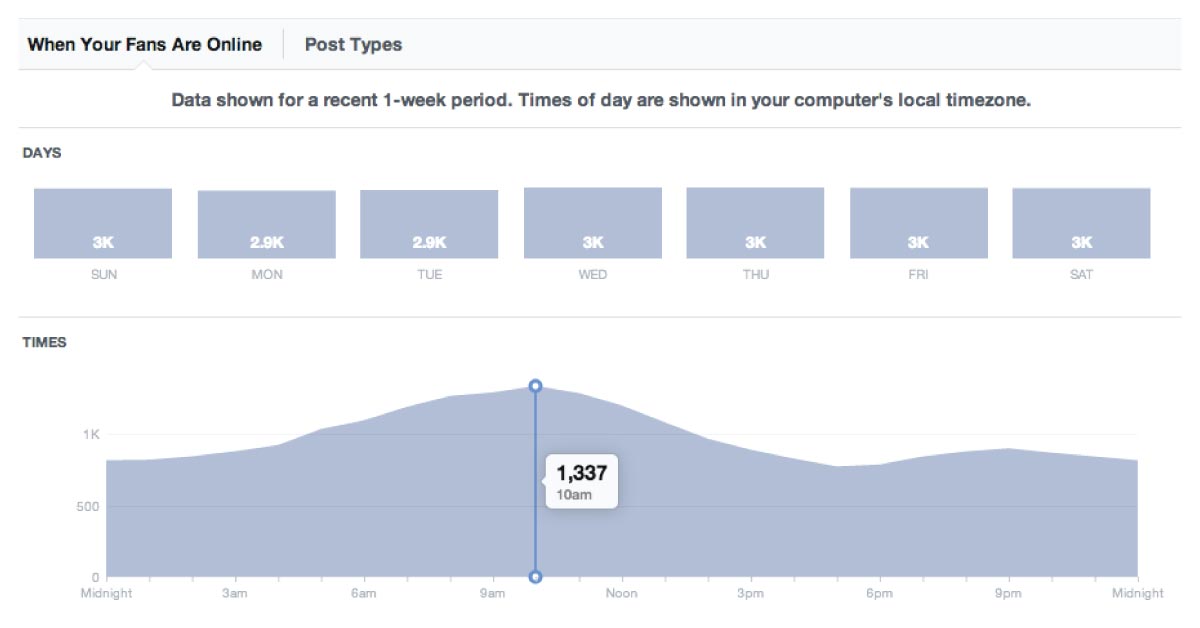 Now that we have established the platform of which we are working with, it then becomes crucial to be knowledgeable in utilising it in an efficient, and accurate manner. Whether it is the content you are posting, when you are posting it or who is seeing it, it doesn't matter if it isn't directed to your targeted audience.
Your most recent post didn't perform too well? Use the features that Facebook and Instagram have to determine the analytics of your page. For example; the analytic charts will enable you to see where the post lacked, and maybe why it lacked. Understand the difference's in the quality of content you post.
Content vs. Great Content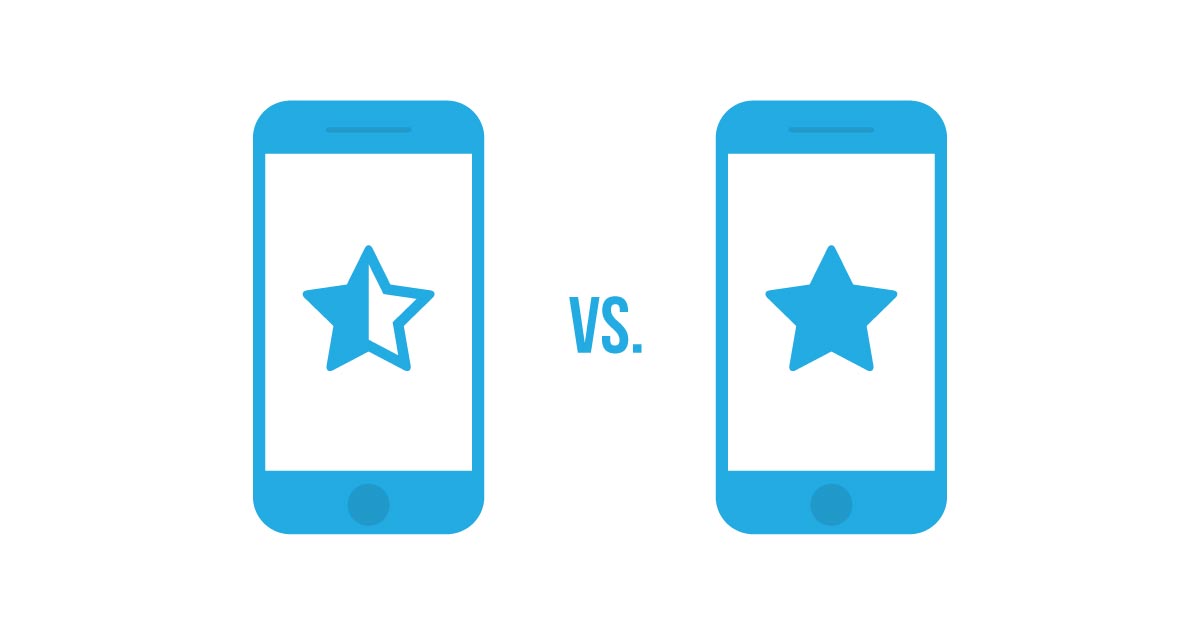 When it comes to posting content, lets try to refrain from using the terminology's good or bad. It's like anything: any publicity is good publicity. However we must learn to understand that attracting clients comes down to more than just slapping your design up on a page and hoping that it performs well.
It's about posting content targeted at your specified demographic in order to engage or excite them.
There are 3 factors to take into account when posting content:
Time of posting. Social Media platforms have busy times of day, and then quiet times. It's important to figure out when your following/clients are most active and post your content then. There's no point in posting content that nobody will see.
Day of posting. Looking back into your post insights is a quick way to pinpoint days, which your page performs better, and days it performs worse. Of course, your particular audience is unique to you, so there is no sure-fire way to tell you when your following will be most active. Use the insights to their full potential and pin point this for yourself as each demographic is different.
What you're posting. Relevant content is key when posting for your page. It's crucial to make sure that what you post is engaging, and showcases your company for what it is. Quality content, for quality work.
From a graphic designer standpoint, post content that is engaging and exciting. Content that will get recognised and gain "User Impressions" because this is where we see potential clients interact with the page. On top of this, the more interactions and impressions our page see's, the higher ranked our page becomes and makes its way into the main stream news feed for any given user.
Post Management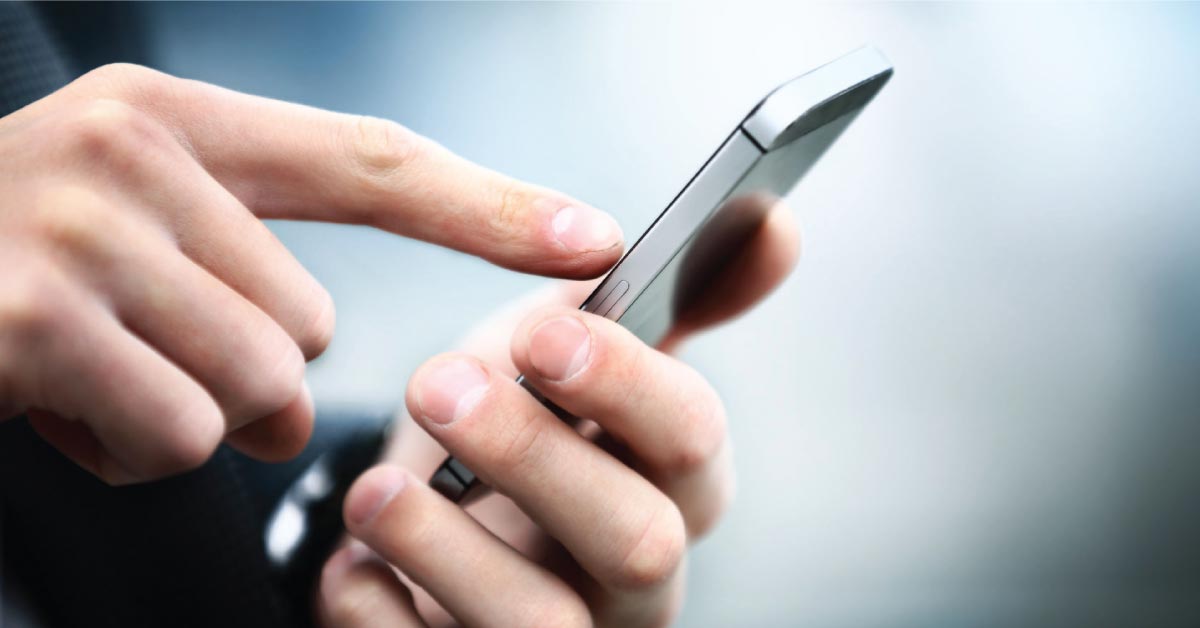 As a business owner, finding the time to sit down and create social posts becomes a very inconvenient and tedious task to do. Luckily for us, there is a solution to aid us in posting the content we have spent so long creating. Hootsuite is a platform that allows us to share social content quickly and easily. This platform enables us to link all of our social accounts into one user-friendly place and in four simple steps you can turn one of the most tedious parts of social posting, into one of the easiest.
Choose the social media platforms you wish to post to
Upload the content to the post manager
Schedule a date and time
Write your post description and click schedule
With the help of Hootsuite, businesses have been able to expand their social media presence, without the burden of needing to login to your accounts every time you wish to upload some content.
Understanding how social media platforms operate is only the start. Really being able to put this knowledge into practice, and execute your posting correctly is where you will start to see results. Just like anything, the learning never stops, as wont the growth of social networking. Figure out what works best for you, and build from that.